Welcome!
| | |
| --- | --- |
| What is a Veterinary Behaviorist? | What to Expect During your Veterinary Behavior Consultation |
What is a Veterinary Behaviorist?

A veterinary behaviorist is a veterinarian that has received advanced specialty education and training in the area of animal behavior, and has received board certification in the specialty of Veterinary Behavior. These veterinarians work with individual pet owners, other animal professionals, and facilities that care for animals in order to manage behavior problems and improve the well-being of animals.

The specialty of veterinary behavior is the veterinary equivalent of human psychiatry. Behavioral problems can result from a neurochemical imbalance, a medical condition, learned fear associations, conflict over rules and social structure, or a combination of these. A Veterinary Behaviorist is in a unique position to diagnose medical conditions that can affect a pet's behavior, as well as treat conditions that are purely behavioral. Similar to human psychiatrists and psychologists, veterinary behaviorists use a variety of tools to help manage a pet's behavior problem, including environmental management, behavior modification, training and medications to create a comprehensive treatment plan tailored to each individual.

Will my Primary Care Veterinarian be Involved? Your general practitioner veterinarian can diagnose and treat many routine behavior problems; however,

many problems are more complex and require the care of a specialist that has the

broad knowledge of the physical and emotional health of animals, as well as the knowledge of how to help clients implement the prescribed treatment plan. Veterinary behaviorists work closely with referring veterinarians to ensure that any medical problems that can cause or exacerbate behavior problems have been investigated, identified and addressed to help determine an accurate diagnosis and treatment plan so that the origin and motivation for the problem can be identified and then addressed according to the individual pet's and owner's needs and expectations.

What is the Difference Between a Veterinary Behaviorist and a Trainer? Veterinary behavior treatment includes much more than just basic obedience training. While training might be part of the veterinary behaviorist's treatment plan, it is usually a small part of a larger, more comprehensive plan. While a trainer's goal is to get a pet to perform certain behavior such as sit or stay, a veterinary behaviorist's goal is to understand why a pet behaves as he does in order to create a personalized, comprehensive treatment plan that addresses the underlying cause of the behavior problem.

Veterinary behaviorists are qualified to make a diagnosis and formulate a comprehensive treatment plan for your pet's behavior problem. A veterinary behaviorist is also uniquely qualified to determine whether your pet may benefit from behavior-modifying medication or if a medical problem may be a contributing factor.

Many non-professionals claim to be "animal behaviorists" but level of education, scientific knowledge, experience and training for these individuals can vary greatly. Unfortunately there is no governing body that regulates who may call themselves an "animal behaviorist" or a "trainer." While some non-veterinary behaviorists and trainers are experienced and well-educated, there are many others with no formal education and have little understanding of animal behavior. These individuals might use unproven, outdated or even inhumane training techniques to achieve short-term results often at the expense of the animal's welfare and well-being. By consulting and working with a veterinary behaviorist, your pet will be receiving the highest standard of care from a certified professional.

During the consultation, Dr. Bennett will discuss additional history regarding the problems your pet is experiencing, go through a behavior/personality profile and further investigate any pertinent medical problems or history that may be linked to the behavior problem. Our behavior support staff will also be involved by recording observations of your pet, getting to know your pet and begin working with your pet with some of the aspects expected to be part of the treatment plan. A thorough discussion of your pet's diagnosis, prognosis, and treatment options will be included as well as a step by step explanation and demonstration of the treatment plan including management, behavior modification and medication therapy.

Factors such as frequency of the visits, treatments, and time spent on appointments can be a surprise to someone who is not familiar with a veterinary behavior specialist. You should plan on the first consultation to last approximately 2 hours. Most pets require one to two subsequent visits at 4-6 week intervals. These subsequent visits are usually around 1 hour in length. The total lengths of the consults might vary based on the complexity of your pet's problem.

If you are concerned about your pet's behavior (or potential behavior) in the lobby, please check in at the front desk and leave your pet in the car. Our behavior staff or I will escort you and your pet from the car to the consult room.



Services Provided

We offer a variety of services including:

·

Pre-purchase counseling

·

Problem solving with a new puppy, kitten or newly adopted pet

·

Comprehensive behavioral consultation services for those pets with

significant behavioral problems or pathological behavioral disorders

Some common problems that can be addressed include:

·

Jumping up

·

Barking

·

Destructive behavior

·

Hyperexcitability

·

Elimination problems or house-soiling

·

Separation anxiety

·

Fears and phobias

·

Compulsive disorders

·

Many types of aggression

·

Behavior problems associated with aging
---
Powered by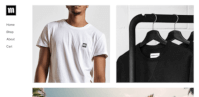 Create your own unique website with customizable templates.